Another 10-15 minutes' further on towards Malaga, is another golf course designed by José María Cañizares, Añoreta Golf:
18 holes, Par 72, 5,833m
Añoreta Golf was the first 18-hole golf course to be built to the east of Malaga. The Course was designed by the famed Ryder Cup Champion José María Cañizares. The par 72 has a longitude of 6,016 metres for professionals and 5,833 for amateurs.
Añoreta first opened in 1990. Añoreta Golf proves itself to be an excellent challenge for golfers of all levels with its varied and pleasant undulating greens surrounded by trees and water accentuating the natural beauty of the setting.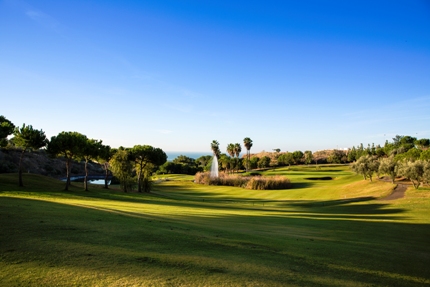 Many of the holes are truly spectacular, in particular hole 7 with its breathtaking sea views. The course offers a seventeen-hole par 3 bordered by an immense lake enhancing the emerald turf. The Añoreta Golf location takes advantage of the outstanding Mediterranean Climate that only the Costa del Sol can offer every day of the year.
For further information, please visit their website:
http://www.anoretagolf.es/en Tel: 952 40 40 00
See also:
Baviera Golf The Parador Malaga del Golf club